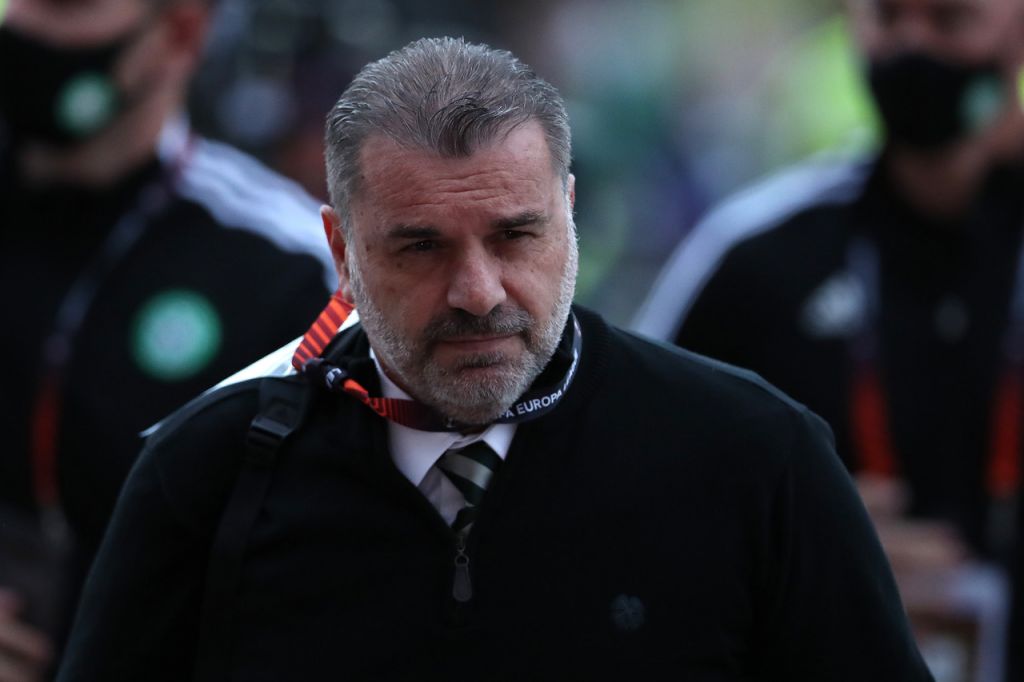 "You can't just flip a switch. Celtic is in the midst of a transition ", Chris Sutton
Chris Sutton's column in the newspaper This morning is worth reading for all Celtic fans who are still suffering after that lesson in German efficiency in the Europa League on Thursday night at Celtic Park.
"You can't just flip a switch. Celtic are in the midst of transition, "Sutton writes in Daily Record in conclusion after providing his analysis of what is happening at our club as Ange Postecoglou prepares to rebuild Celtic after the mess that has developed the season last, in truth it was an accident waiting to happen. pretty much from the time Brendan Rodgers got the message he was being undermined from above and the knives had come out for him behind his back from the usual sources.
John McGinn missed his dream transfer to Celtic and slowly but surely the momentum changed, Celtic was fading. Last season we thought we had bottomed out and we probably did when second choice Neil Lennon, replacement for Ange Postecoglou, arrived in June a few weeks before the Champions League playoffs, we had little reason to believe he had brought an instant solution with him in his baggage that would cure whatever went wrong at Celtic.
There are supporters on social media calling for the manager's head after Thursday night. When a manager is under pressure or after losing their job, bookies will post their odds on who might be the next manager. Here's the sort of thing we might read if the Sack Angel mob was successful …
Roy Keane – 5/4
Paul Lambert – 3/1
John Kennedy – 5/1
Scott Brown – 10/1
Gordon Strachan -12/1
Eddie Howe – 20/1
Henrik Larsson 20/1
Sutton believes that some people are losing the intrigue over the Celtic manager and asks what they expect and where do they think Celtic should be at that time?
"The same people who were rational in July when the guy was thrown in the middle of a mess and who made it clear he was going to need at least a season to fix the problem are now losing their form. after three months of his reign, "says Sutton.
Take a look at this …
I don't care even if it's just blind faith on my part, we absolutely have to stay the course with Ange Postecoglou. We all know what the alternatives are if we lose our temper (Strachan, Keane, etc.). I'll gladly take my chances with Ange on this, if it takes time, so be it. https://t.co/KcI2U5gIUK

– Marc McArdle # 古橋 亨 梧 🇯🇵 (@ marcmcardle1) October 1, 2021
"What is the alternative? Fire him? Losing Confidence In A Guy Within 12 Weeks After A Massive Overhaul? Truly?
Hire a new manager who will want to bring in his own players again? Do me a favor.
is just beginning one of the biggest overhauls the club has undergone in many years and people seem to think the change should be instantaneous.
"Look, I'm not a cheerleader. There are aspects of his approach that I don't think fit the way his team is built right now. I don't think Celtic should face Bayer Leverkusen at this point in their development. A little more pragmatism wouldn't hurt in some situations. Wanting the young full-backs to be reversed to take the ball in midfield against this level of opposition is asking a lot, "said Sutton.
"The team was naive in Europe. This is the case with the fourth goal against the Germans. Flooding the numbers in added time when you're down 3-0 and the game is over is downright silly. It comes from leadership on the park as well as outside.
Two wins in eight games isn't a brilliant statistic, but I'm not sure where people thought Celtic would be at this point in this rebuild.
Know what ? I have a hunch that they might get there with this manager once everything calms down and his habits are fully established with guys who can.
Postecoglou has proven itself with this. He went into clubs and rebuilt them. It took a while, but it happened in both Australia and Japan. Yokohama struggled on arrival and he turned them into J-League champions. It doesn't just mean he will do the same at Celtic. But you can see the pattern.
And this headline again: "You can't just flip a switch. Celtic is in the midst of a transition, "Chris Sutton. Looking forward to a morning drive to Aberdeen tomorrow and a Celtic victory, we'll see our title challenge get back on track. Sunday's game has always been the most important anyway …
COYBIG.