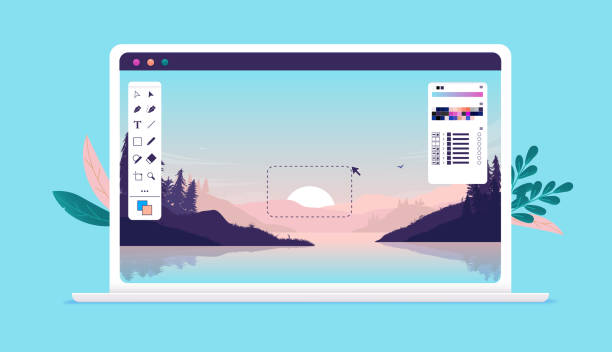 The best free Canva alternatives for your next design
With Canva increasing its reach and expanding its use cases, they have moved some previously free features to paid features. This can also be attributed to its acquisition by Atlassian. While you can always make do with the free features by supplementing them with your design skills, there are tons of Canva alternatives you can explore. So if you're looking to create a new social media post, blog cover, or explore simple photo editing tools, we recommend checking out other software.
Since most of these alternatives have a better interface, templates, and more free resources, you can always use them for your specific use case. In fact, you will either find features not available on Canva or you will have to pay. That's why, in this article, we'll be looking at some of the best Canva alternatives available today, along with some of their distinguishing features.
Advertisement – Continue Reading Below
Snappa
If you need to create a simple graphic design for social media, ads, blogs, or email headers, then Snappa is software you should consider using. For starters, it has an extensive library of templates with preset sizes for your type of social media post. So all you have to do is pick a template, edit it to suit your brand, and upload it. Choose from over 200 fonts, 100,000 vectors and shapes, or explore photo effects until you get the result you want.
There are around 5 million high resolution photos to choose from. Moreover, it has a background removal tool, so you can customize your photo background for your next item. We love that this software is easy to use, so you don't need any design skills to create something beautiful. It also means there are no unnecessary learning curves. If you use Buffer, just connect it to this tool so you can schedule posts directly from Snappa.
AdobeExpress
Looking to go beyond social media posts? Adobe Express software lets you create logos, flyers, slideshows, and more, in addition to social media designs. With the free plan, you can use thousands of unique templates, design elements, royalty-free Adobe photos, and more. Like Canva, you can also upload images from your device or cloud storage. There is also a great selection of fonts to use.
With this tool, you can also invite team members to collaborate with you on a project. They understand the hassle a creative block can cause. And so, there's a trending ideas section to help you find inspiration for your next design. Need to create something on the go, free download the mobile app from iOS App Store for Apple users or Google Play Store for Android users.
Vengage
Although Venngage is popular for being an infographic and chart tool, it is quite versatile and can be used to create any design you need. Infographic maker helps you present boring data into more engaging content for your followers or readers. It is also easy to share so that it can reach your target audience faster. The infographic maker can be quite complex to maneuver, especially as a non-designer, however, there are professionally designed templates you can use to get started.
Create flyers, posters, eBook covers, menus, logos, banners, certificates, mind maps and more on Venngage. There are also pre-made templates for any design you want to create. There's a library of stock photos, and like Canva, you can also create a character here. These customizable illustrations can give your project an extra touch. If you work in a team, you can invite members to work with you. Here you will get feedback in the form of comments and other contributions. It also has a presentation feature so you can present right from the tool.
Advertisement – Continue Reading Below
Easy
Easil is a Canva alternative designed for teams. The most distinctive feature is the Brand Kit which allows you to store your brand fonts, colors, logos, videos, images and more in one place. This way you can easily access it for your projects. It also lets you create a catalog of reusable branded templates. In addition to importing your kit, there are over a million free images available to you and templates to get started.
This software has an advanced team collaboration feature. This way, you can lock certain items and approve which areas each team member can work on. This allows you to create a workflow and structure your team to avoid any mistakes or unwanted changes. Explore its features for resizing, animating, removing background and much more.
Stencil
If you are a small business looking to create high resolution images and graphics for your social media, then Stencil is the tool for you. There are over 5 million free images to choose from and use in your next project. It also comes with social media preset sizes so your images will be responsive on any account you want to post them to. You also have the option of creating a custom size.
While it doesn't have extensive functionality like the other Canva alternatives we've reviewed, it does have Buffer integration. This means you can preview and schedule posts right from the app. You can also upload branding elements such as logos, fonts, etc. for the different brands you work with.
Place it
This is a great graphic design tool if you need to create product mockups, packaging branding, and social media posts. If you don't have templates to work with for your agency, you can simply use one of the templates and customize them to your specific needs. Rather than spending a ton of money on photo shoots and images, you can simply create product images with this Canva alternative.
Place it also provides mockups for t-shirts, mugs, hoodies, books, business cards, and more. You can also create logos, slideshows and social media videos. As the name suggests, all you have to do is place your brand assets on it.
Vism
Looking for something to handle more complex projects like video, audio, and animation? Then Visme is a Canva alternative to use. In addition to these options, you can create social media images, infographics, presentations, and more. Due to its complexity, we recommend using some resources to bridge any learning curve you may encounter. It comes with free stock images and ready-to-use templates to get started
Like the other tools listed above, you can import branded assets and collaborate with your team. Although the free plan comes with limited features, you can still use it to create engaging content for your audience.
As you can see, there are many alternatives to Canva in the market. All you have to do is identify your specific needs and choose one of the most suitable options. We hope this article was helpful to you. Share this message with your friends who may need it.
Advertisement – Continue Reading Below
Related