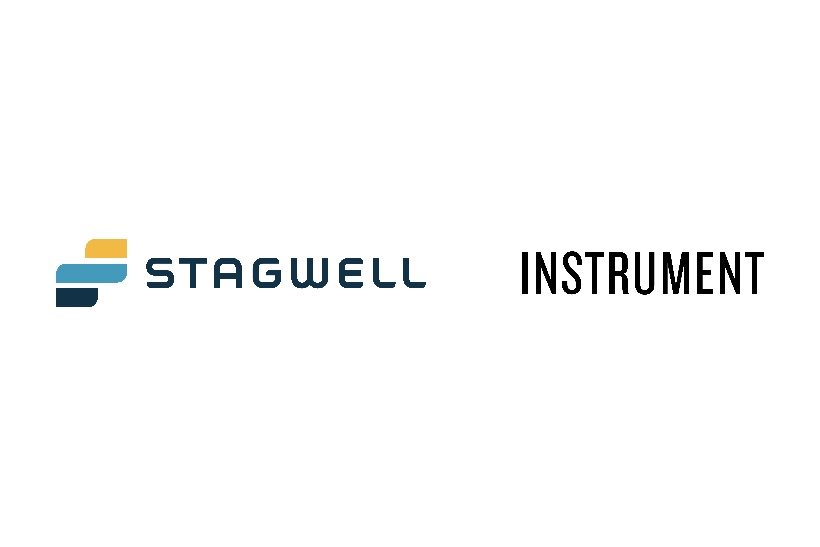 Stagwell acquires the digital agency Instrument
Stagwell Group is buying the remaining 49% of its independent stake in digital transformation agency Instrument, the holding company said on Wednesday. The agreement includes a fixed payment spread over a three-year period split between cash and stocks. The terms were not disclosed.
Portland-based Instrument sold a controlling 51% stake to MDC Partners in 2018. The digital transformation agency started out as a two-person web design boutique in Vermont, and now offers digital transformation experiences, direct to consumers and omnichannel for customers.
Since 2006, the agency has grown by around 30% per year, said co-founder and CEO Justin Lewis. Instrument counts Nike, Google, Salesforce, and Epic Games on its customer list.
Instrument's previous arrangement structure with MDC Partners, which Stagwell merged with in August, included an uncapped earn-out period of seven years. Instrument is now fully owned by Stagwell, and the deal is structured with incentives tied to the share price of the holding company, as opposed to the agency's individual performance.
"We have aligned our efforts with those of Stagwell," said Lewis. "We used to have a more traditional compensation package, which was largely about maximizing your own finances. "
Creating joint financial incentives has been a growing priority for holding companies, which are increasingly called upon by clients to provide integrated services. However, this is often difficult to achieve when agencies are motivated only by their own financial performance.
"It's a daily conflict of interest to be an agency partially owned in a holding company," Lewis said. "In the previous transaction, we weren't really motivated by the share price; we were focused on ourselves.
While forgoing the uncapped earn-out may be a personal sacrifice for Instrument's management team, it creates more stability for the agency and parent company, while providing more value to investors. On an uncapped earn-out, agency founders are often prompted to pursue unsustainable growth at all costs to get the best selling price, Lewis explained.
"It creates a ton of accountability for the parent company," he said. "It can also create a real fictitious sense of growth beyond what's sustainable. We have seen this backlash a number of times in other portfolio companies. We chose stability for everyone rather than putting more money in our pockets.
Instrument is already beginning to feel his motivation change. For example, Lewis coaches a sister agency Stagwell on a major client pitch that would be shared with Instrument.
"When we were [owned by] MDC Culture was a great bunch of agencies that didn't really care about the performance of others. There was no collaboration between the agencies, "he said. "If I was going to pitch against one of these agencies, I was going to win. Now immediately I'm like 'the greater good is more important to me.' "
With the catalyst to collaborate, Instrument's digital transformation chops can help Stagwell "create more defensive barriers around [client] relationships, "Lewis said. "We are working a lot on the strategy around DTC offers and omnichannel experiences. These digital services are more relevant than ever.
Instrument is the latest agency in the MDC portfolio to restructure its agreement with Stagwell.
While Lewis and his management team are entitled to receive the fixed agreement fee, the motivation to stay and chart Instrument's next phase of growth under Stagwell is strong.
"It's pretty rare that you can create a platform that entrepreneurs want to be a part of after they make a living," he said. "I'm convinced. We're going to develop this thing and be great in the market."