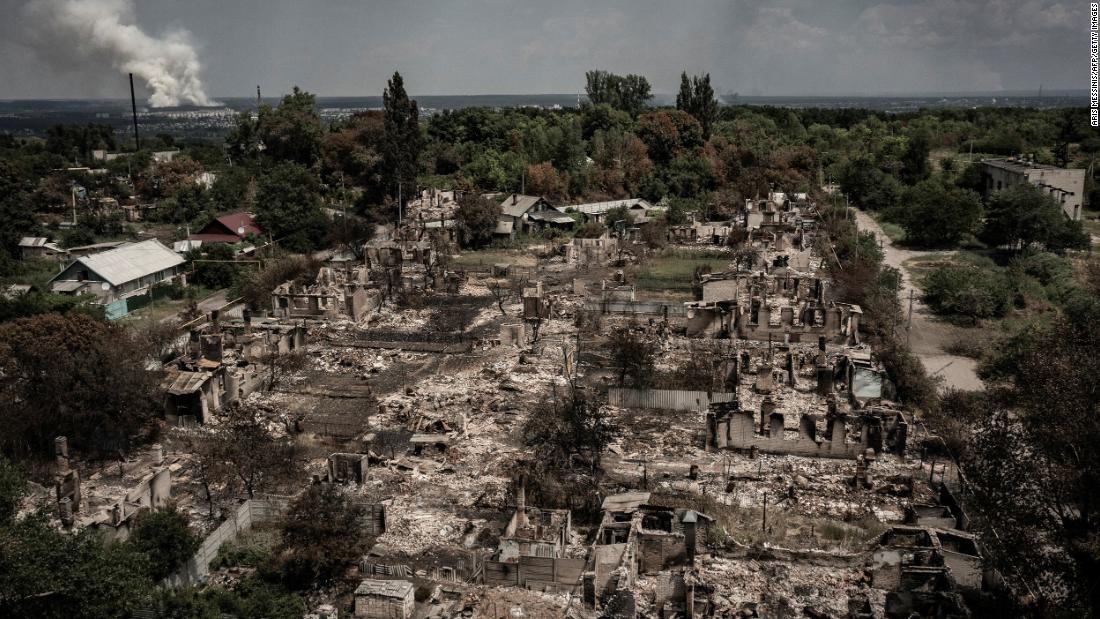 Russia's War in Ukraine: Live Updates
Russian President Vladimir Putin said Russia's actions in Ukraine were not responsible for the global food crisis and accused the United States of driving up food prices in his speech at the International Economic Forum in St. Petersburg on Friday.
"Famine in the poorest countries will be on the conscience of the US administration and Eurocrats," he said.
Putin said Russia was ready to export more grain to balance global food markets. Russia will focus on providing food to countries at risk of starvation, he said.
Some key contexts: World leaders have strongly criticized Putin's actions in Ukraine, saying Russia is using food as a weapon of war.
Russia is blocking maritime access to Ukrainian-held Black Sea ports, which means that even grain that is still under Ukrainian control cannot be exported to the many countries that depend on it. Russia's blockade has already driven up global food prices and threatens to cause catastrophic food shortages in parts of the world, according to the United Nations.
Ukrainian authorities and some international officials have accused Russia of stealing grain and other basic commodities from the areas it occupies. Denys Marchuk, deputy chairman of the Ukrainian Agrarian Council's Public Union, said Russia had "stolen about 600,000 tons of grain" from Ukrainian farmers.
Satellite photos of the Crimean port of Sevastopol provided by Maxar Technologies last month appeared to show Russian ships loaded with Ukrainian grain. Another set of satellite images revealed that one of the ships arrived in the Syrian port of Latakia last month, its second voyage in four weeks.
Meanwhile: In his Friday speech, Putin also blamed the West for "shifting blame" to Russia for any problems in the global economy.
Putin also said that Russia was not following the "path of isolation", adding that Moscow was looking for "partnerships with everyone who wants to work with us, and there are a lot of them".
The Russian leader said any country that wishes to work with Russia "is subject to open pressure from the United States and Europe, including direct threats, but this blackmail does not mean much when we're talking about countries run by real leaders who understand what's in somebody else's interest and what's in their interest."
CNN's Ivana Kottasová contributed to this post.