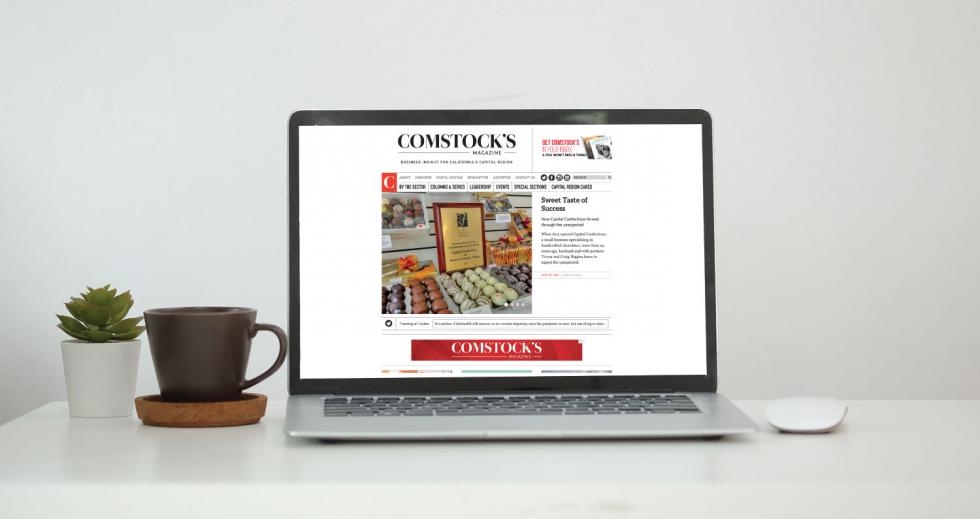 Recruitment: Editorial designer | Comstock magazine
Comstock's is looking for a creative and motivated Editorial Designer to collaborate on its award-winning monthly print publication. Comstock's is the premier trade publication for the California Capital Region, which includes Sacramento and the surrounding nine counties.
An ideal candidate will have a solid background in design, including experience creating illustrations and infographics. The Editorialist is a key member of the production team and works hand in hand with the editorial and commercial departments.
The position has two key components: finding and creating illustrations for the editorial departments (6-7 articles for the print publication each month), as well as their layout, and being responsible for the layout of our special promotional sections. The Editorial Designer will work closely with the Art Director and the Editorial Team.
Main Responsibilities:
Find or create artwork for layout departments (6-7 articles for print publication each month)
Design and create our special promotional sections and work closely with our special sections editor.
Supervise the work of the ad designer
Support and assist the artistic director
Assist with multiple rounds of review, make changes as needed
Basic skills:
A sense of humor and a high level of fun working with other professionals
Proficiency in Adobe InDesign, Adobe Photoshop, Adobe Illustrator
In-depth knowledge of the use of design concepts (layout, typography, color, white space and grid. Understanding of printing concepts (bleed, resolution and color). Knowledge of emerging trends and techniques in the web, web design and social networking User awareness centered design processes and methods.
Google drive
Working knowledge of Mac
Ability to multitask, work quickly, maintain organization and meet deadlines
Ability to prioritize, time management
Ability to take ownership of assigned projects from start to finish
Motivated and optimistic team player
Skills in photography or illustration are a plus (not required)
Key Qualifications:
2 years of design experience
Experience in the layout of editorial content
Solid portfolio, showcasing the SOLID sensibilities of design, color and typography
Experience in creating illustrations and infographics is highly preferred
This position is open to part-time or full-time with the possibility of increasing the hours 30h-40h per week. The salary base depends on experience.
To apply, please send your CV, cover letter and portfolio to mlewis[@]comstocksmag.com and jobs[@]comstocksmag.com. Include "Editorial Designer" in the subject line for consideration.