Questionable FB page pops up after Robredo leaks NGO plan
MANILA, Philippines — Just a day after Vice President Leni Robredo announced that she would continue to serve Filipinos through a foundation rooted in her historic "Angat Buhay" (Uplift Lives) program after her resignation, some of his followers on Saturday reported what they described as a dodgy Facebook group with a similar name that had attracted tens of thousands of people so far.
Robredo's announcement at a thanksgiving rally on Friday quickly sparked an outpouring of support among "kakampinks" – the term coined to refer to supporters of the vice president and Sen. Francis Pangilinan, his running mate at the helm. presidential election on May 9.
Her main rival, former senator Ferdinand Marcos Jr., son and namesake of the late ousted dictator, garnered more than double her votes, but she did not officially concede the election to him.
Her official Facebook page, Vice-President Leni Robredo, reminded the public to wait for any announcement regarding the future NGO (non-governmental organization) Angat Buhay which she said would be launched on July 1, a day after her resignation from the vice-presidency.
'Model'
Her office, she said, had already developed a "model" for how to make the program, which provided small business support and livelihood opportunities for poor communities, effective despite its limited government budget.
"We bridged the gap between those who were ready to help and those who needed help. Now we are more organized," Robredo said.
"We saw what we could accomplish when we all contributed. The Philippines, indeed the whole world, has witnessed the power of our volunteerism," she added.
Those interested in joining the initiative can email their concerns or questions to [email protected]
"Awaiting future announcements and details, we remind everyone to be cautious and critical of anyone claiming to be part of the NGO and seeking funding," its Facebook page said in a fraud warning.
40K members
A Robredo supporter, Zach Yonzon, posted a statement on the NGO Angat Buhay's Facebook page saying it was fake and asked anyone who joined him to leave. By Saturday afternoon, the page already had more than 40,000 members.
Yonzon said the page's admin – one AJ San Jose – banned comments and locked the person's identity profile, which could identify him, after others began questioning the legitimacy of the group.
"This group aims to deceive and spy. Destroy it before it takes off," Yonzon said.
In response to a commenter, San Jose said that as a "strong supporter" of the vice president, he had his profile locked as a safety measure against "trolls" of Marcos and President Duterte, whose daughter is the vice-president of the former senator. comrade.
"Also, why are you so paranoid and have trust issues regarding my profile?" San Jose added. San Jose has yet to personally respond to questions from the Inquirer.
Positive answer
The Inquirer also asked Robredo spokesperson Barry Gutierrez what action they might take against the suspicious Facebook page, but he did not respond.
He, however, said they were delighted with the positive response from supporters who expressed their intention to support the Angat Buhay project.
Gutierrez said the growing support for the planned foundation was proof that a new movement had been born during the election campaign.
"A movement that we are ready to pursue our gains to further develop our country and uplift our fellow Filipinos," he said.
Speaking to thousands of his followers Friday night on the Ateneo de Manila University campus, Robredo again called for help, this time to wage a more determined fight against the spread of lies on social media.
Without mentioning Marcos by name, Robredo said his main opponent in the presidential race had prepared his machinery online long before the May 9 general election.
"The Greatest Victim"
"Misinformation is our greatest enemy," the vice president said at the thanksgiving event.
"He stole the truth, and so he also stole our history and our future," she said. "As planned for decades, the machinery to spread hate and lies has been very powerful and pervasive."
"It's up to us to say if the fight is already over or if it has just started," she added.
According to Tsek.ph, a fact-checking collective, Robredo has been the "biggest victim" of massive misinformation on various social media platforms believed to be the work of a well-funded network of troll farms.
The group also found that Marcos, who denied maintaining an army of internet trolls, profited the most from misinformation.
At the same event, the vice president urged kakampinks to maintain the spirit of volunteerism that kept the Robredo-Pangilinan campaign afloat during the election campaign despite the absence of a major political organization.
RELATED STORIES
Leni Robredo: The campaign ends but not the movement
Robredo will create the 'largest network of volunteers' shortly after the end of her term as vice-president
Robredo takes a break to spend more time with family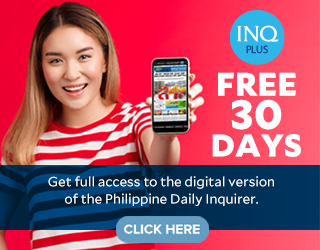 Read more
Subscribe to INQUIRER PLUS to access The Philippine Daily Inquirer and over 70 titles, share up to 5 gadgets, listen to the news, download as early as 4am and share articles on social media. Call 896 6000.