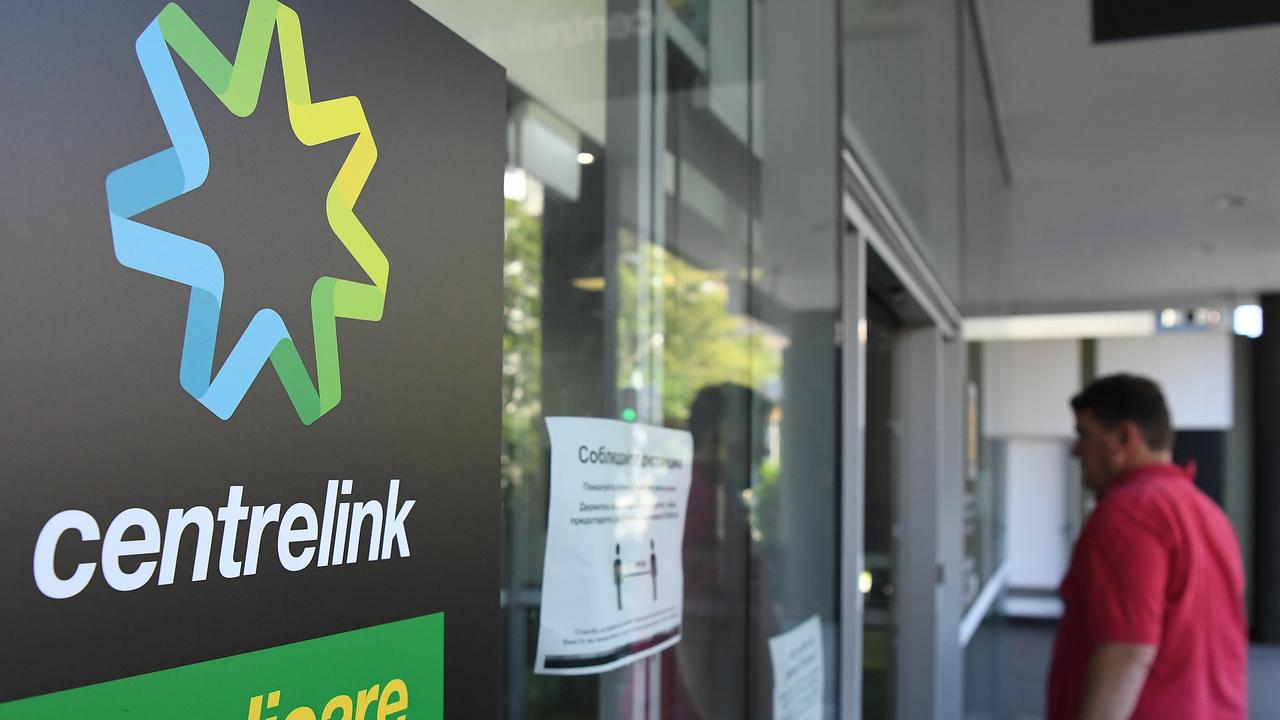 Monthly ABS employment figures show lockdowns cut hours worked, unemployed drop out
There is new evidence that the unemployed are giving up on looking for work in Australia, while lockdowns have reduced hours worked.
Australia's unemployment rate fell again last month, reflecting a drop in the participation rate largely due to the protracted lockdown in New South Wales, rather than a strengthening workforce.
The unemployment rate fell to 4.5 percent in August from 4.6 percent the month before, while the participation rate weakened 0.8 percentage points to 65.2 percent.
It follows a 0.2 percentage point drop in the participation rate in July and shows that many Australians are dropping out of the workforce.
CommSec chief economist Craig James said those who were not actively looking for work, but technically classified as neither employed nor unemployed, "were effectively in hibernation."
For those who were employed, hours fell 3.7 percent in August, far more than the 1.1 percent drop in employment.
The figure highlighted the extent to which people who experienced new or continued lockdowns reduced their hours or no work without necessarily losing their jobs, the Australian Bureau of Statistics said on Thursday.

ABS head of labor statistics Bjorn Jarvis said the relatively large drop in unemployment accounted for about 13% of the 168,000 drop in the total labor force.
"The drop in the unemployment rate reflects a sharp drop in participation during the recent lockdowns rather than strengthening labor market conditions," Jarvis said.
"Throughout the pandemic, we have seen a sharp drop in attendance during lockdowns – a pattern repeated in recent months.
"Beyond people who lose their jobs, we have seen unemployed people leave the labor market, given how difficult it is to actively seek work and be available for work during closures."
Hours worked in Covid-hit New South Wales fell sharply from 13% between June and August and 7% just last month.
Unsurprisingly, other jurisdictions hit by the lockdowns also saw a significant drop in hours worked in August, down 3.4% in Victoria, 5.3% in Queensland and 2.5% in ACT.
"There are always people employed who temporarily work reduced hours or no hours in any given month, but the current wave of lockdowns has seen this become more common," Jarvis said.
"Compared to August 2019, there were 1.2 million additional employed people who worked reduced hours for economic and other reasons in August 2021, including 532,000 who did not work any hours for these reasons."
Mr James said government assistance payments had been important in helping people cope with dislocation and keep their jobs.
Jobs and consumer confidence have held up much better than during lockdowns in the first half of 2020, he said.
"This is because the emphasis is on the new end being the vaccination path to 'freedom'," said Mr James.
"Job vacancies have not fallen because the focus has been on companies wanting their staff back to work and workers wanting to get back to work.

"The faster the vax rates increase, the faster a certain normalcy can return and the faster the savings rebound.
"The longer people don't work, the harder it will be to bring the labor market and economy back to pre-Delta or even pre-Covid days."
Outside of virus-hit Australian jurisdictions, labor markets have remained tight – a clear result of state and foreign border closures, Mr James said.
Before being briefed in detail on the employment data, Prime Minister Scott Morrison noted: "We don't have a large number of people immigrating to Australia at the moment. Even today, on the workforce numbers that we have… it shows that we're going to need people in construction jobs, in construction jobs, "Mr. Morrison said.
ABS figures also released on Thursday showed that international border closures had slowed Australia's population growth to a virtual halt during the year through March.
The country's population grew by just over 0.1%, or 35,700 people, to 25.7 million, compared to 1.5% growth in calendar year 2019.
Population growth over the past 12 months was entirely due to 131,000 births, while net overseas migration declined by 95,300 – for the first time since 1946.