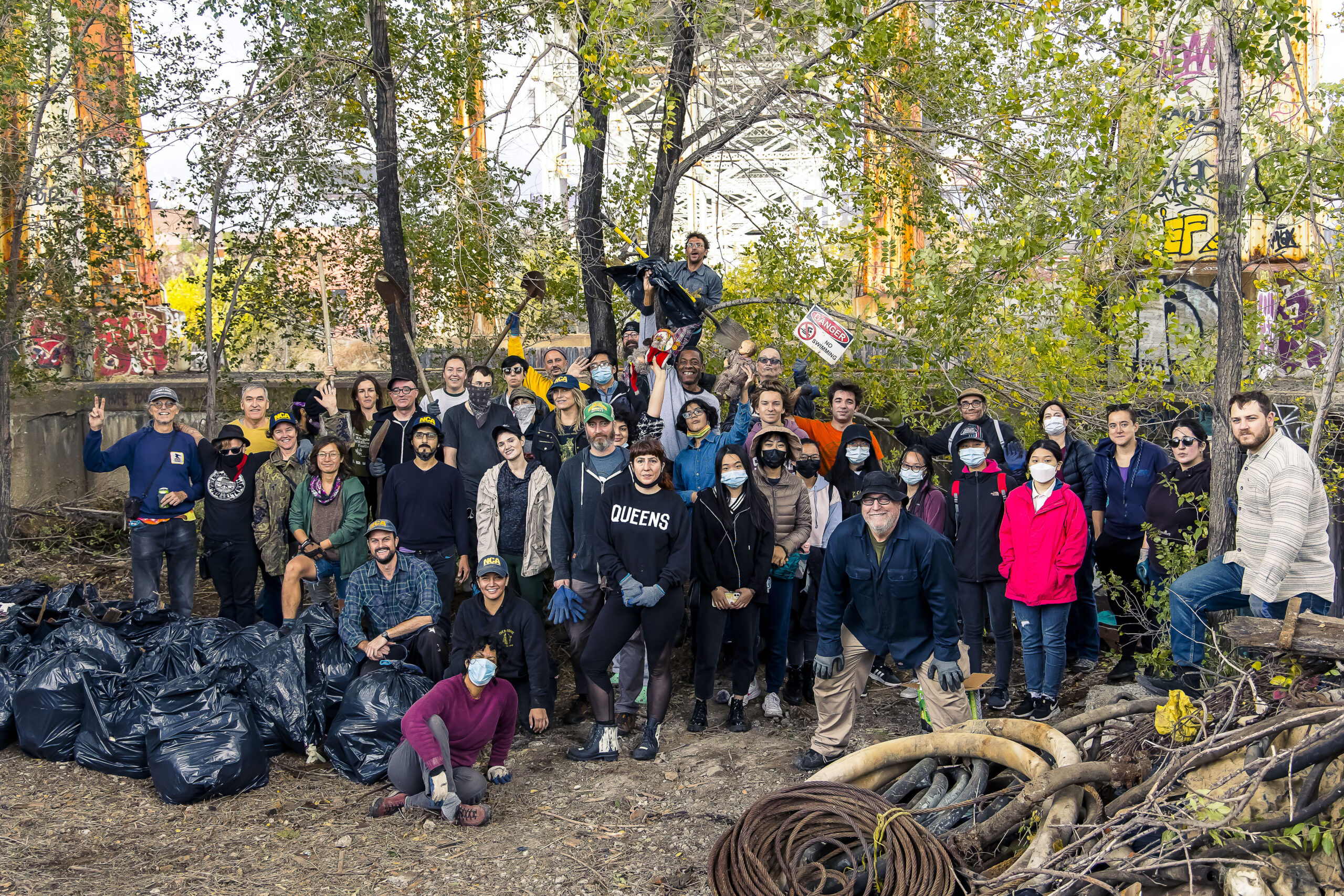 Meet the Winners of the 2021 American Rivers Photo Contest
If there's one takeaway from the winners of the 2021 National River Cleanup Photo Contest, it's that you have to see it to believe it!
Winner of Most Interesting Cleaning Discovery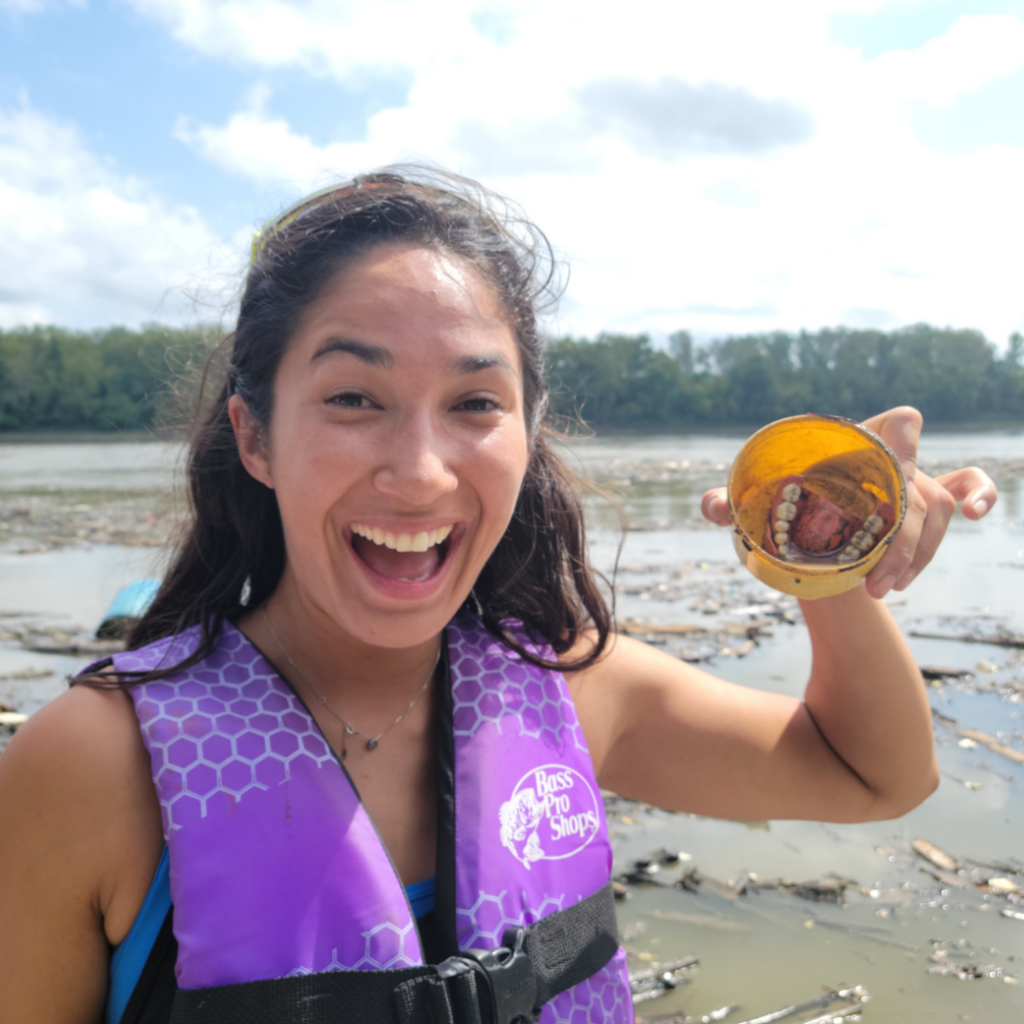 Kevin Tossie snapped a photo of volunteer Alyssa Thomas holding a unique litter, dentures. To celebrate Missouri River Relief's 20th anniversary, enthusiastic volunteers took on the Big Muddy Sweep. This multi-day camping trip immersed participants in river conservation, cleaning up areas of the Missouri River that were camouflaged from public view. Their findings were anything but normal; refrigerators became a common sight, and one bend was said to have hundreds of straws.
While these are fascinating findings, Tossie says the most meaningful part for him was the change in people's awareness and attitudes towards water pollution. "They know the litter is a problem, but it's not until they're out there physically removing the litter that their attitudes start to change."
Favorite Cleaning Photo Winner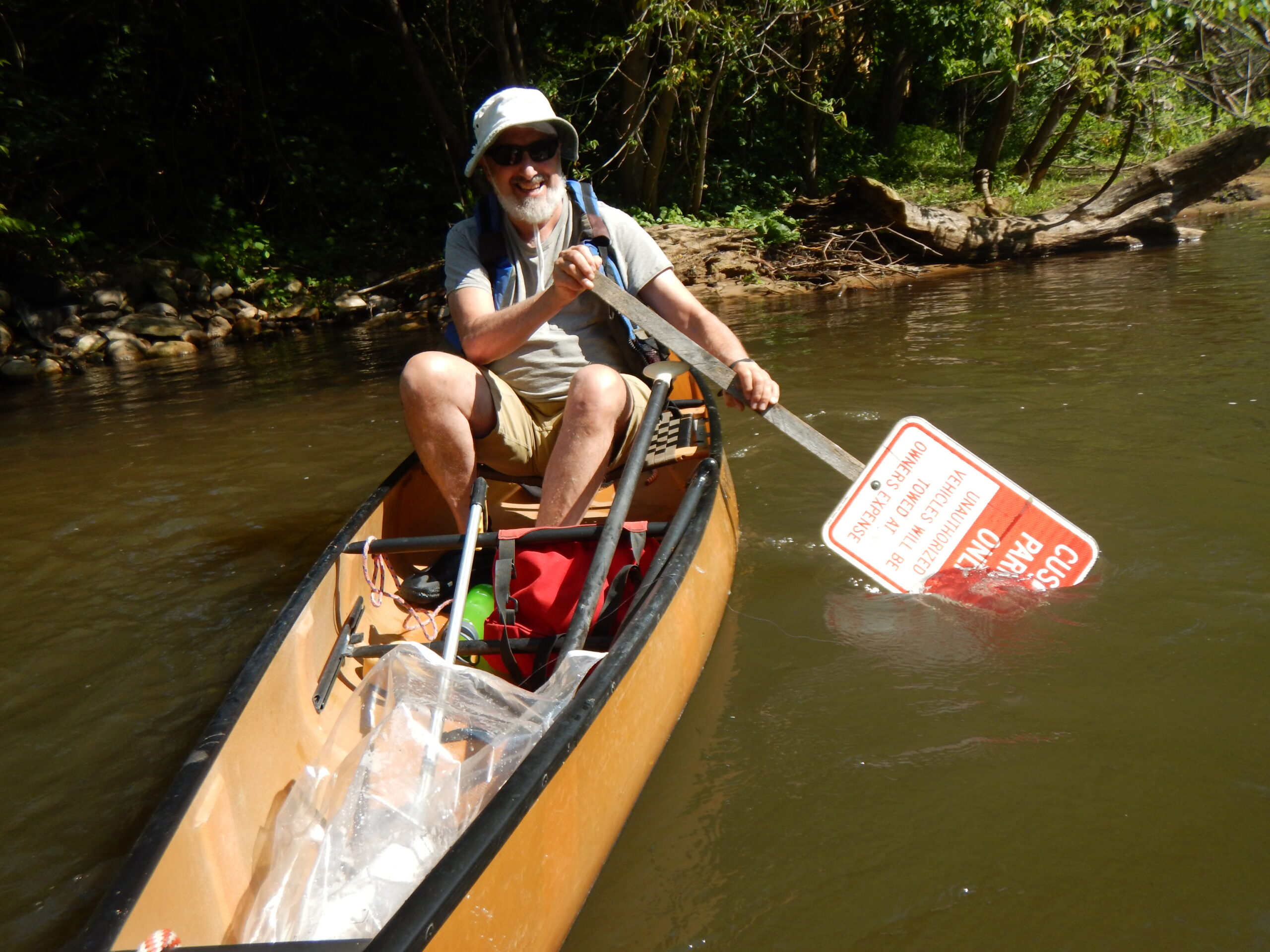 Norman Fred of Boardman River Clean Sweep is also familiar with the adventure of creating change. Fred's winning image pays homage to their slogan, 'Paddling with a Purpose', by capturing volunteer Harold Lasser paddling a kayak with an old street sign. In an effort to organize effective cleanups, Fred and his boating club established Boardman River Clean Sweep as a way for the community to help the environment in a safe and fun way.
"There's so much satisfaction in feeling so much joy seeing people doing what they love to do and doing something they probably wouldn't do if it wasn't for me." He notes that "instant gratification after a cleanup" wouldn't be possible without the dedicated volunteers who help make Boardman River Clean Sweep what it is today.
Favorite Post Cleaning Photo Winner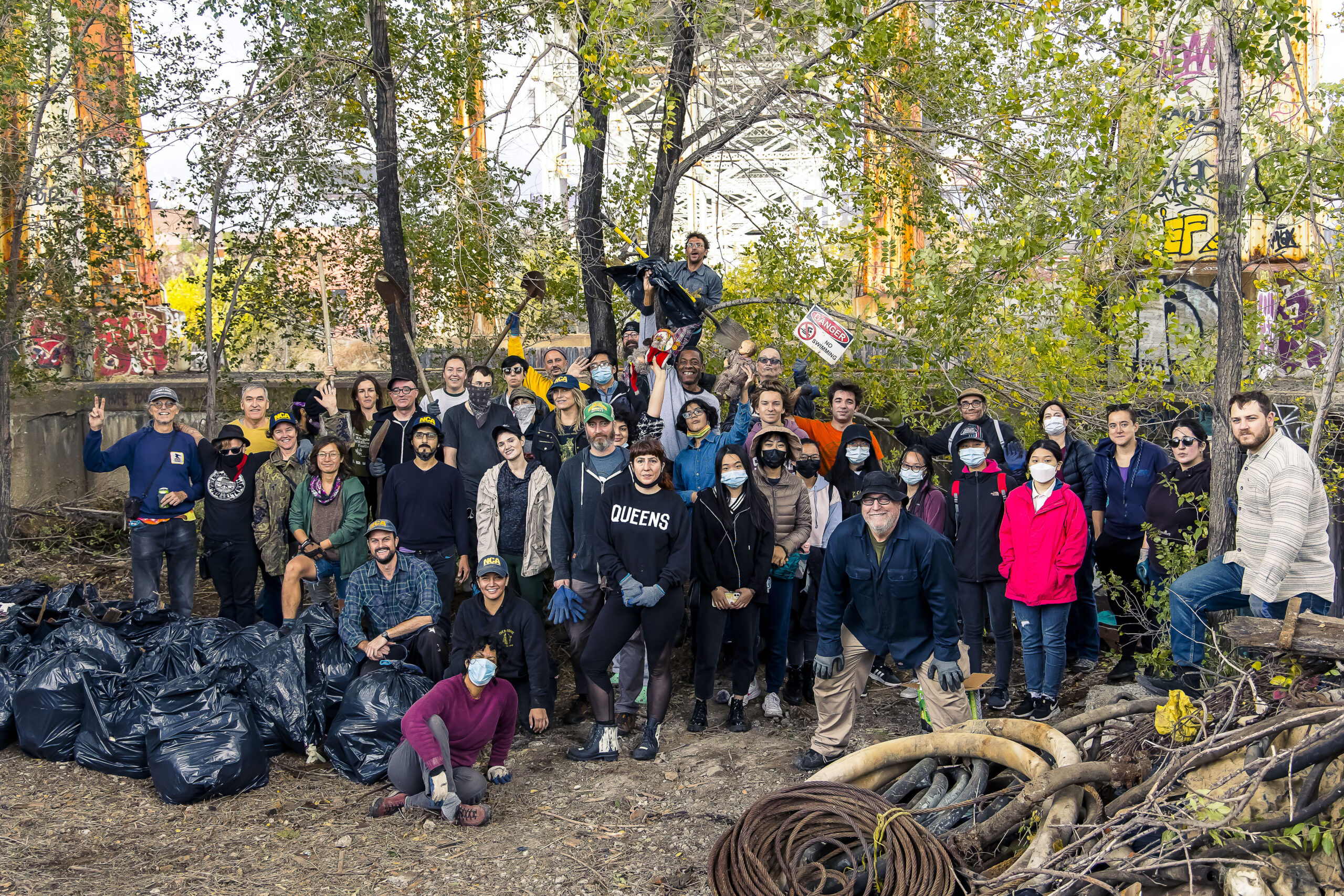 Uniquely, Newtown Creek Alliance takes a much more educational approach to attracting volunteers. Lor Malotra-Gaudet says the Newton Creek Alliance is on a mission to restore, reveal and revitalize, and the cleanses help achieve that. Restore by removing and planting, revealing local streams to communities and revitalizing sites by turning them into public green spaces. The cleanups are led by Brenda, a horticulturist with a passion for teaching others about the importance of plants in the water cycle. This new understanding is creating excitement among volunteers such as those pictured in the Dutch Kills Cleanup photo.
"I've noticed that I see hope on people's faces when they see they can make a difference; that their actions can translate into broader changes in systems. Malotra-Gaudet says while speaking to American Rivers about the impact Newton Creek Alliance has had on her. "There is no typical cleaning, each site has its specific charms." If you would like to register or volunteer for an event, please visit the American Rivers website under National River Cleanup.