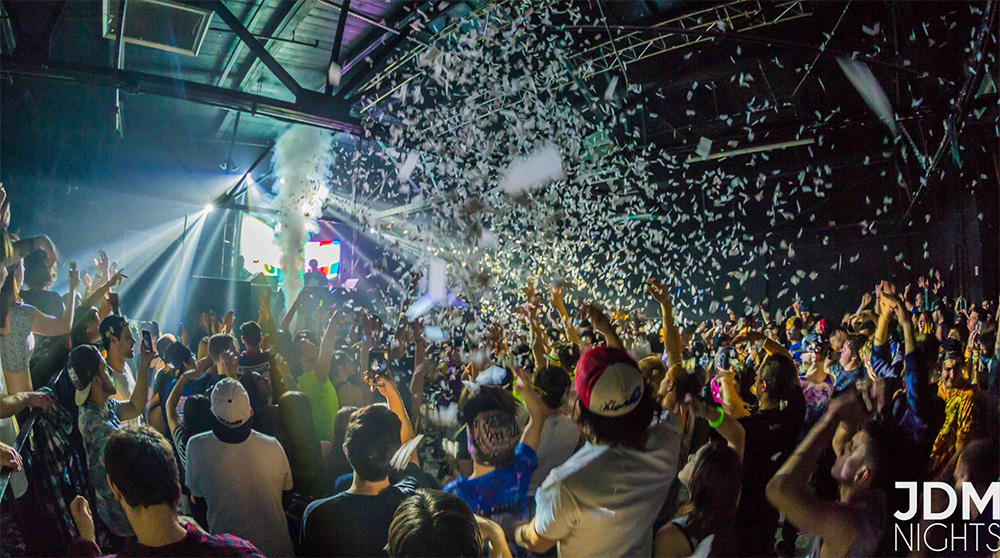 Marketing to the extreme | Jacob Mallow's story
From the age of 15, Jacob Mallow was interested in the music industry. He started promoting at clubs around his hometown of New York. He quickly made a name for himself in clubs like Pacha, Webster Hall, Stage 48, Space Ibiza, etc.
Once he raised enough money and formed enough relationships, Mallow ventured out to find an affordable place in Connecticut called Tuxedo Junction. He facilitated the payment of space, a production team for equipment rental and the management of several promotional teams managing to sell more than eight hundred tickets for an event that would net six hundred tickets sold. He was also able to secure reasonable prices on top EDM artists (one being SNAILS, a big name in the EDM industry with hundreds of thousands of followers) by reaching out to his tour manager and meeting the needs. artists.
After this event, Mallow and his team were thrilled. They were doing what they loved to do while making money. It was a life-changing moment when he realized that not all work had to be boring.
Over the next two years, Mallow organized 5 more events in the North East, creating his brand "JDM Nights" (formed from his initials, derived from his name "Jacob Dylan Mallow"). He ended up earning over $ 30,000 and decided to stop continuing his studies at university.
Jacob studied marketing in college. He still had a knack for marketing which shows up on his resume and then decided to create the "Rover" dog sitting app for some extra cash. Mallow managed to get over 20 reviews, a 5-star rating, and over 200 dogs seen in the span of about 11 months. He successfully rose to prominence and became the most sought after dog sitter in the Financial District of New York City and Coral Gables, Florida. Mallow also worked part-time at a large, well-known IT company called Key Systems LLC.
During his final year at the University of Miami, Jacob decided to successfully restart his promotional efforts. However, a new branding was necessary as his new company offers so many other services that he has acquired the skills for over the years. He still uses his initials, calling her "JDM Solutions".
Mallow's new business mission statement is to be the most timely, compact, collaborative and cohesive brand improvement agency in the branding industry. "We want to be the one-stop-shop solution for the entire digital world, regardless of their lifelong journey. This is Mallow's true passion, and he's thrilled to see it come back to life!
Teamwork and consistent communication are key elements of the JDM Solutions workflow paradigm. The company offers the most premium brand improvement solutions including, but not limited to; website design, contemporary and scalable website framework, continuous consultation and public relations growth through collaboration, engagement, priority support and streamlined processes.
JDM Solutions sets itself apart from its counterparts by providing services that are both economical and efficient. Our clients receive an initial consultation with their investment; together with our team, they will then develop a complete and realistic plan, implement it through transparent communication and complete the project on a large scale.
By combining an exciting hands-on approach to teamwork with comprehensive strategic preparation, JDM Solutions is quickly establishing itself as the most trusted public relations and event hosting company for artists, bands, musicians and performers. established stars of the next generation.
In Jacob's words – "Discover a new level of professionalism with our Premium PR campaigns. Every client receives full support through coordinators, radio coordinators, publicists and other professionals. He proudly shares that" This is the level of excellence you can expect when you call upon our services.We are committed and excited to serve our customers with the best branding and event hosting solutions that offer.
From the Bronx to the Upper East Side of Manhattan, Jacob first took part in the importance of pursuing professionalism and a strong work ethic. Shortcuts aren't an option, and Mallow has been dedicated to doing his best in the worlds of marketing and entertainment since making his foray into the field.