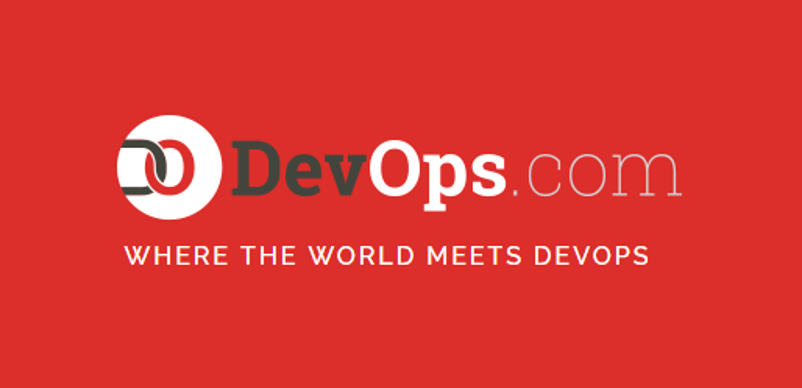 KSPM and compliance made easy with Runecast
London, UK, MAY 16, 2022 – Runecast Solutions Ltd., a Gartner Cool Vendor and a leading provider of simplified security and operational transparency for Kubernetes workloads, is pleased to announce that its patented enterprise platform Runecast (formerly Runecast Analyzer) will expand its current Kubernetes Security Posture Management (KSPM) capabilities with advanced image scanning and CI/CD integration. This will allow Runecast customers to kick off Q3 2022 with proactive Kubernetes vulnerability management from code to deployment.
Runecast is an IT security and operations platform designed to enable CISOs, CIOs and their security and operations teams to proactively manage Kubernetes Security Posture (KSPM) and their show the most vulnerable areas to focus on first.
"Kubernetes is no longer the new kid on the block, it's a well-established container orchestration platform that runs mission-critical workloads and needs to be taken seriously when it comes to security and compliance," said Markus Strauss , product manager of Runecast. "Runecast is here to simplify K8 security and speed up operations."
According to VMware's "State of Kubernetes 2022" report, 97% of organizations have concerns about K8 security.
Runecast a 'High Performer' (via G2 reviews)
In April 2022, Runecast announced its ranking as a "High Performer" in the G2 Grid® Spring 2022 Reports for the Security Risk Analysis, Cloud Workload Protection Platforms (CWPP), Vulnerability Scanner, Cloud Compliance and Cloud Security categories.
Running securely on-premises, Runecast automates security compliance checks for Kubernetes with insights into what's happening both on-premises and in the cloud. No sensitive corporate, employee, or customer data should leave the organization. Runecast aims to make vulnerability management easier with CVEs listed in the dashboard alongside vulnerabilities known to have been exploited, according to CISA's KEV Catalog.
Extended Runecast Kubernetes coverage, a "shift to the left"
When deploying Runecast (in minutes), IT teams see a list of critical issues and steps to address according to Kubernetes best practices. Hybrid environments can also see issues for AWS, Azure, VMware, Windows, and Linux, all from the same dashboard.
New Kubernetes intelligences and capabilities coming to Runecast at the end of Q2 include:
Image scanning
Our Kubernetes vulnerability management will extend from cluster to node by providing vulnerability scanning for deployed Kubernetes container images. This will allow customers to automate vulnerability management for Kubernetes, ensuring that Kubernetes deployments adhere to best practices, security and compliance requirements.
CI/CD integration
The new version of Runecast will bring container analytics capabilities to Dev and DevOps teams by integrating directly into their CI/CD pipeline, to ensure safe "rapid build and deploy" approaches. CI/CD integration will allow customers to have limiting criteria from which a pull request etc. will be automatically rejected. The Runecast CI/CD integration will on-demand scan the template or manifest of the container to be deployed as part of the pull request and if a pre-determined amount of vulnerabilities are present on that requested container image, it will automatically deny the request checkout and prevent that container from being deployed.
Extended collection (agent-based)
The Runecast platform will allow teams to better understand the actual nodes running on the Kubernetes cluster and will greatly increase the number of vulnerabilities that Runecast is able to proactively uncover.
How Runecast works for K8 clusters
Runecast offers configuration drift management, security compliance auditing, and proactive issue management for your Kubernetes deployments. It automates Kubernetes configuration analysis by auditing common cluster operational and security best practices for KSPM, including the CIS Benchmark (1.6.0) for Kubernetes security. IT teams can deploy Runecast directly to Kubernetes (using a Helm chart) and immediately get automated Kubernetes configuration analysis at the node, cluster, and workload level.
"By its very nature, Kubernetes is a highly flexible container orchestration system and is deployed in hybrid, multi-cloud, private cloud, or on-premises environments. Runecast helps customers where their K8s workloads run, regardless of their underlying infrastructure," said Strauss. "Using Runecast, our customers have the ability to scan their infrastructure against over 10 security standards right out of the box.
To achieve an optimized level of compliance maturity, Runecast's unified visibility and reporting brings security and stability to your IT environment, increases the availability of your infrastructure and reduces overall costs.
About Runecast
Runecast Solutions Ltd. is a leading global provider of a patented solution for IT security and operations teams. Forward-looking enterprises like Avast, DocuSign, and the German Aerospace Center (DLR) rely on Runecast for proactive risk mitigation, security compliance, operational efficiency, and strategic stability. Based in London, UK, Runecast is a Gartner Cool Vendor and has won Computing awards for Cloud Security Product of the Year and Best Digital Workplace. To add proactivity to your IT strategy, visit runecast.com.
Contact information
Runecast Solutions Ltd.
2164 R – Kemp House, 152 City Road
London EC1V 2NX, United Kingdom
Contact us here

Zuzana Belehradova
Community and Campaign Manager
[email protected]