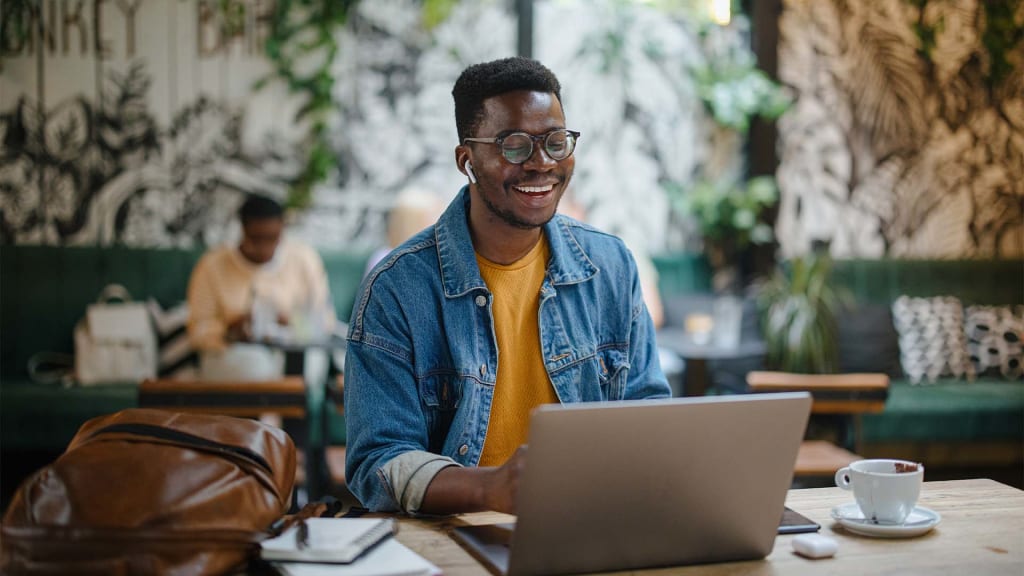 In the world of workforce collaboration, Google and Microsoft have new competition
Although some companies are taking a tough stance on getting back to the office as the pandemic wanes, at least 92 million office workers are still working remotely. For more than half of this workforce, remote work is now a standing offer from their employers.
But it's not just tech workers who are benefiting from this new normal. Entire career fields are being disrupted by the shift to remote working. In response to pandemic burnout and the flexibility that remote work provides, teachers and healthcare workers are leaving their careers en masse to take on remote roles. Additionally, 21% of job seekers leave their current career in search of remote work opportunities elsewhere. Obviously, the home office isn't just here to stay; rather, it has become the national preference.
Thanks to powerful suites of services like Google for Work and Office 365, organizations around the world were able to switch to remote setup overnight, as we went into shelter two years ago. Google Drive, for example, has grown from 1 billion users before the pandemic to nearly double at the start of this year. During the same period, Office 365 users grew from 120 million to 321 million. While the growth of both services is impressive, it begs the question: are they really the best tools for every job, or has our overreliance on them blinded us to better options?
Remote work has pushed Google for Work and Office 365 to their limits and vice versa. Once dedicated to managing online documents, emails, and rapid communications, these tools have been forced to replace all forms of workplace collaboration, taking in-person meetings, brainstorming, and concepts into the virtual domain. And while they do a great job, organizations need to build entire processes around using these tools to ensure nothing gets lost in the mix.
No one feels this pain more than marketing and design teams. Tasked with producing a wide range of content week after week, these teams need to be in constant communication. To be successful remotely, they need to brainstorm solutions through a combination of conference calls and shared documents rather than enjoying the organic – and often more successful – experience of an actual whiteboard session. While it's amazing that tools like Drive and Office 365 can be leveraged beyond their original intent, there is now another competitive tool for workplace collaboration worth trying, and it's not at all what you expect.
Recently, Canva unveiled whiteboards as a new brainstorming feature, and it's the workplace collaboration tool we've all been waiting for. While there are plenty of whiteboard tools out there like Figjam for Figma or Miro (which is now available on Google for Work), Canva's whiteboard tool should rock them, Google and Microsoft.
Canva started out as a DIY design tool with a mission to empower non-designers in hopes of meeting the huge demand for visual content that exists today. But over the years, Canva has evolved that mission significantly. In addition to empowering non-designers with DIY content solutions, the organization is focused on launching products to empower modern workplaces looking to thrive in today's visual economy. That's exactly what Canva whiteboards do.
Unlike Google for Work and Office 365, Canva's new set of tools offers endless space to collaborate. Traditional methods of virtual collaboration require creating new documents (organized according to a set process or haphazardly), participating in a conference call, and taking strenuous notes to ensure that all ideas are documented. But Canva Whiteboards is changing that narrative.
Teams can choose from a myriad of whiteboard templates as brainstorming triggers, like Kanban boards, flowcharts, SWOT analysis, and more. Alternatively, they can launch blank whiteboards to work on. Through the use of sticky notes, users can whiteboard in real time, assign tasks via mentions, connect all comments to teammates (a photo of the teammate appears next to each comment they make) and color-coded comments to better organize information. At any time, users can connect their brainstorming session to other documents and projects within Canva, creating a much more organized and manageable ecosystem of ideas.
What might be the most impressive feature of Canva whiteboards is how they can empower marketing and design teams in ways we haven't seen since the pandemic began. With an easily searchable database of thousands of images and templates, non-designers can better express their ideas to their design counterparts. Halfway through a project, anyone assigned to work can spin around a whiteboard and discuss solutions to a design problem, which can then be immediately implemented into the design itself. Additionally, entire content calendars can be created in the tool, which can then be linked to templates, design inspiration, and final projects.
While Google for Work and Office 365 have a lot to offer, real-time collaboration and brainstorming within these tools has never been more rewarding than simply using a whiteboard. It took a switch to remote working to show the value of such clunky and seemingly archaic office furniture. After two years of working remotely, Canva Whiteboards solved the problem and took advantage of this last reason to go to the office with it.