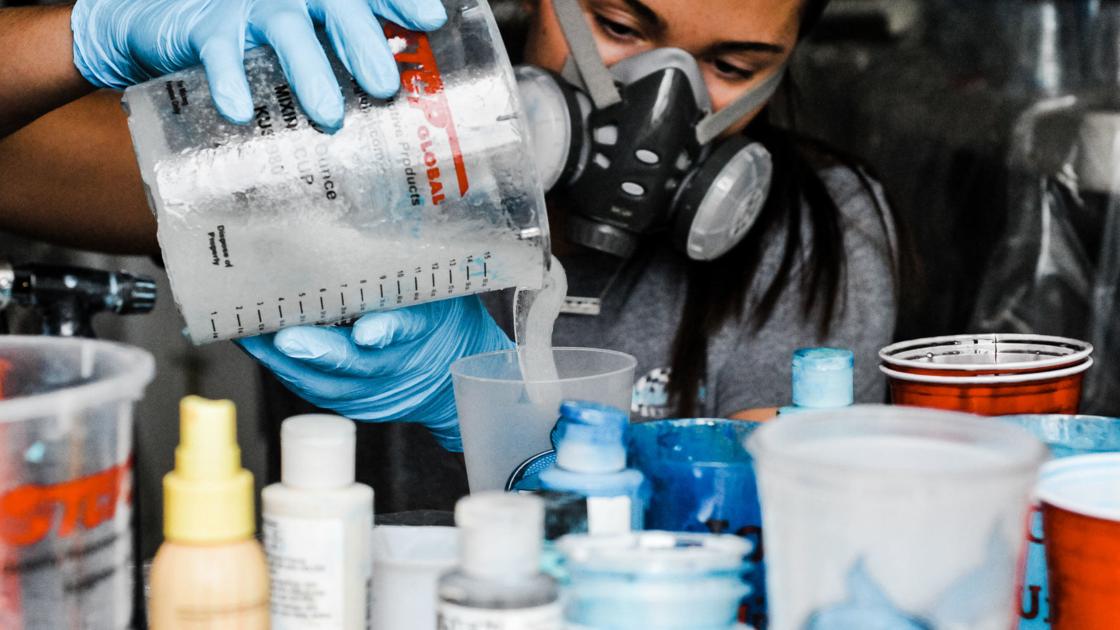 How Artwork and Travel Help Badgers Senior Danielle Hart Become a Better Volleyball Player | College volleyball
DENNIS PUNZEL For the State Journal

Danielle Hart has a curious nature and an adventurous spirit.
This applies to everything from playing volleyball, exploring the country in his custom 2015 Jeep Wagoneer, or learning new artistic techniques.
Case in point: While visiting Kauai, Hawaii with friends and family, Hart got his first glimpse of the art of oceanic epoxy in several galleries.
"All my life, when I see things that are cool, I want to figure out how to do them," said Hart, a senior red-shirt center tackle for the University of Wisconsin volleyball team. "This is not the first time this has happened. As far as I can remember, this is my personality.
"Like, that's really cool, I want to go and learn how to do this on my own. It's always been a creative side for me, and people are starting to see some of it now, so that's cool.
When she got home, Hart went to Skillshare's website and paid for classes to teach her how to do oceanic epoxy art.
"From there," she said, "through a lot of trial and error, I figured out my techniques and what works and what doesn't."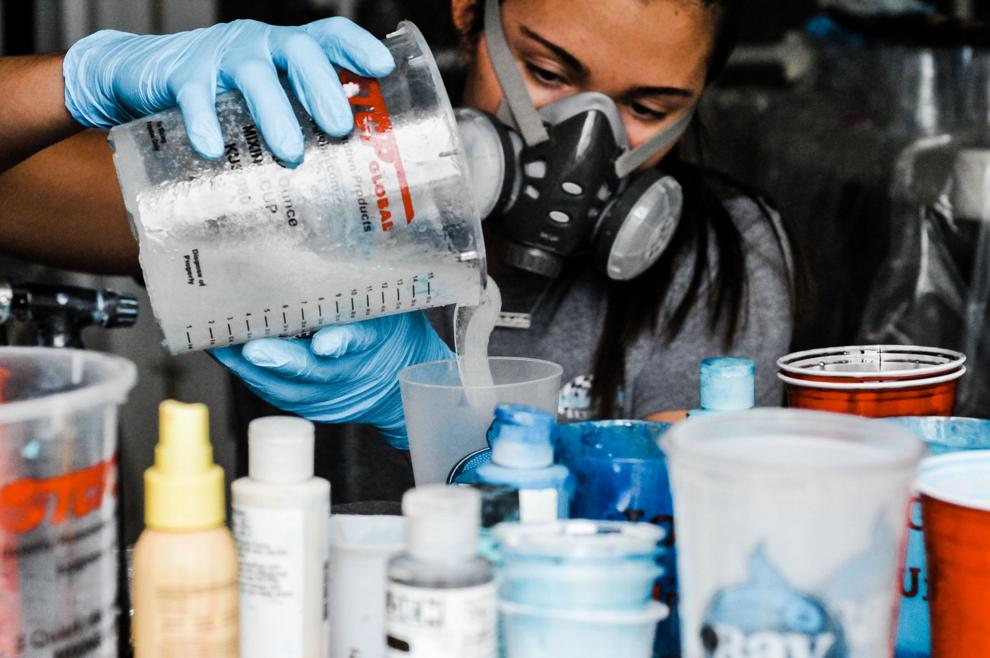 Hart's process involves mixing the transparent epoxy resin with different pigments to create the desired colors and applying it to the surface she is working with. She then uses a heat gun to make waves, with explosions of heat reaching up to 1,000 degrees.