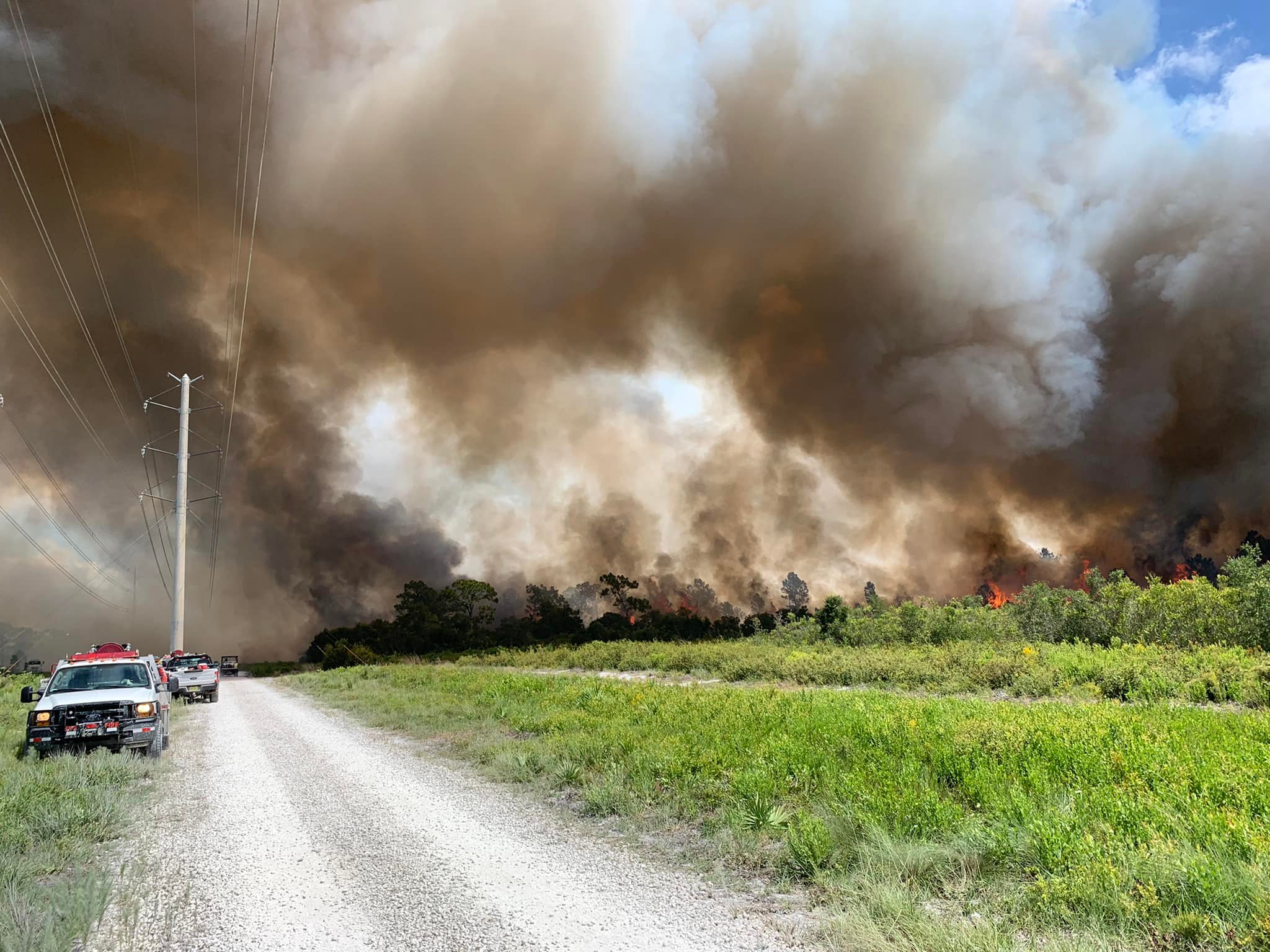 Buffer West Fire reignites and reaches 1,200 acres, officials say
INDIAN RIVER COUNTY — A brush fire that ignited in a state park reserve over the weekend rekindled and burned at least 1,200 acres on Sunday, officials said. According to the Florida Forest Service, no threats or hazards have been reported from the St. Sebastian River Preserve State Park fire.
The Buffer West Fire in Indian River County reignited over the weekend. The fire is currently at 1200 acres and is 95% contained. We have several units on site. No threats. No danger.#BUFFERWESTFIRE pic.twitter.com/fVd0olTXGJ

— FFS Okeechobee (@FFS_Okeechobee) July 24, 2022
The blaze, dubbed the Buffer West Fire, may have been caused by lightning, Indian River County Deputy Fire Chief David Rattray said. Rattray said there were lightning strikes in the area of ​​the fire on Friday.
Rattray said the fire reignited around 3 p.m. Saturday. Fire crews and Forest Service officials were working to put out the flames.
County firefighters have three engines and three brush trucks at the scene, Rattray said. The Forest Service has bulldozers plowing around the flames.
The fire was 95% contained Sunday, Forest Service officials said. The fire started at 60 acres Friday in the southwest portion of the park located north of County Road 512 and west of Interstate 95.
Day 3 of #BufferFireWest. Media contact @FFS_Okeechobee https://t.co/5RSXHYrrmd pic.twitter.com/NSnpWBowlf

— Fellsmere Police (@FellsmerePD) July 24, 2022
Police said the fire was a mile east of the 13400 block of 113th Street in unincorporated Fellsmere. The state park stretches from southern Brevard County to northern Indian River County.
It was unclear how long firefighters were expected to stay in the area.
Buffer West Fire PHOTO SUPPLIED BY FELLSMERE POLICE DEPARTMENT