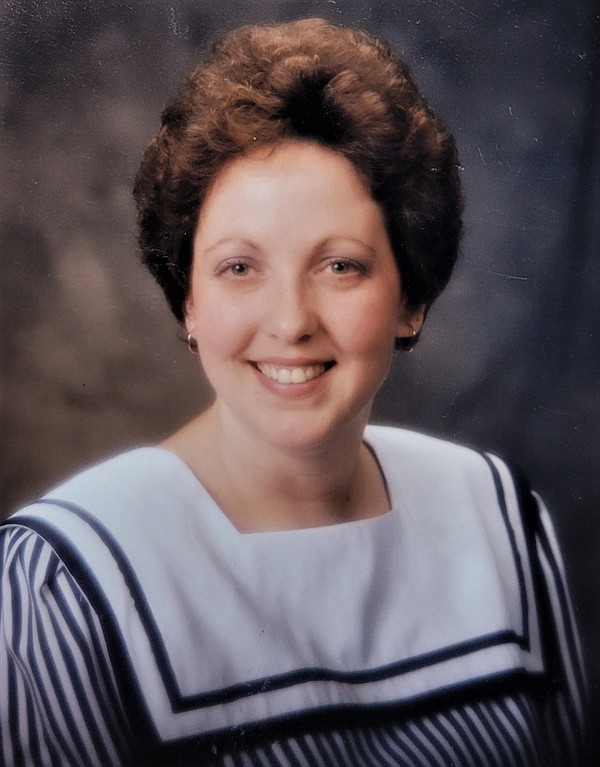 A teacher helped bring technology to Russellville schools
Editor's note: This is the first in a five-part series of articles honoring retired educators for Teacher Appreciation Week.
During her senior year at Eugene High School, Maribeth Lupardus pondered two potential career paths: earning a degree in music education or becoming a business teacher.
Choosing the latter, she went on to teach high school business courses, introducing dozens of young students to the new and developing era of desktop computing.
"After graduating from high school in 1978, I enrolled at MidAmerica Nazarene University in Olathe, Kansas," she recalls. "I decided to get my business degree since I had planned to teach, but I also realized that I would have something to fall back on in case I didn't like being in teaching. ."
After earning a bachelor's degree in business education in 1982, she returned to the Jefferson City area and worked briefly for a law firm. Although she found pleasure in this work, her medical needs forced her to find another job.
"I was diagnosed with diabetes since I was 16 and the job didn't offer insurance," she said. "At that time I applied and was hired by the state at the Board of Registration for Healing Arts. A colleague of mine there told me that the business professor in Russellville was retiring , so I called and spoke with Superintendent Jack Brumley about the job."
His teaching career at Russellville High School began in the late summer of 1985, teaching a number of business-related courses such as shorthand, accounting, typing, and a two-hour block of vocational education designed to prepare juniors and seniors for work in an office. environment.
While working with other faculty members, she soon met and began dating David Russell, the school's industrial arts teacher. The couple married in December 1986 and over the next few years became parents to three children – Megan, Morgan and Jordan, all graduates of Russellville.
Early in her teaching years at Russellville, Russell's class was equipped with a few Apple IIe (released in 1983) and IBM PCjr (released in 1984) computers that she and the students used during an office class. She quickly worked on upgrading the school's computer lab, adding a basic programming course to the course offerings.
"Back then, everything we did on computers was in DOS and used big floppy disks," she recalls. "I was also able to write a grant for the first computer lab, which came many years later. It was important because it was really the time when desktop computers were growing in popularity and use."
She continued, "The computers we bought with the grant arrived two weeks before the start of the new school year, and I worked many hours setting everything up. That first year, we used them in the two hour office practice class. It was all so new that I learned the software with the class, and it included programs like the DOS version of Word Perfect and Lotus 1-2-3."
Russell noted that when Microsoft Windows was first released to the public in the 1990s, she acquired it with a grant from the Missouri Department of Elementary-Secondary Education.
A second business professor was eventually hired in Russellville, allowing the administration to offer additional business courses. However, after teaching in Russellville for 11 years, Russell made the decision to leave at the end of the 1996 school year to accept a position at Central Bank in Jefferson City.
"It was a tough call, but David and I were raising three kids on Missouri teacher salaries, and the job at the bank paid a little more," she said. "I became a technical trainer for the bank and was also their Microsoft Office specialist."
His duties included teaching courses for bank employees on the use and implementation of technology. Additionally, she worked with the bank's departments to review their various projects and identify which applications (database, spreadsheets, etc.) might be best suited to what they wanted to accomplish.
Due to her duties, she has been able to take many Microsoft courses and other professional development opportunities. Her dedication and professional knowledge earned her recognition at the bank as Employee of the Year.
"Someone told me the part-time technology coordinator at Russellville High School was leaving, so I called the superintendent because there was another bank employee who I thought might be good for the job," she said. "The superintendent asked me if I could consider returning, and I was hired as a technology coordinator in 2004."
For a short time, she taught web design classes in addition to a computer literacy program in eighth grade. But his responsibilities quickly shifted to a full-time position supervising the network, servers, desktops and printers for elementary, middle and high school.
She finally came to a critical point in her career, recognizing that technology was changing rapidly and no longer wanted to fill the role of help desk and network administrator for the district. With Missouri's "rule of 80" in place for retiring teachers, she retired in 2015 with 22 years of teaching in the district under her belt.
Russell recognizes that his early career in education represents a time of transformational change in desktop computing. Teaching such technologies has not been without some challenges, but has provided him with many rewarding moments.
"The only computer science course I ever took in college was basic punch card programming…and that's old compared to what we use now," she said. "Everything I taught students about computers in later years, I had to learn along the way."
She concluded, "But I really loved teaching, and my motivation came from helping to pass on the important skills and knowledge that helped many of my students in later years, whether they went to university or at work."
Jeremy P. Ämick writes on behalf of the Silver Star Families of America.